Wether you're up for a big night out or just a romantic stay in, here are a few ideas and things along the theme. I know what the majority of people think about Valentine's day, but either single or in couple, I don't see why we should turn down an occasion to treat our beloved ones and ourselves!
//
Que vous soyez de sortie ou que vous planifiiez un diner romantique à la maison, voici quelques idées et jolies choses sur le thème de la Saint Valentin. Je sais que la majorité des gens n'aiment pas forcément cette fête, mais que l'on soit en couple ou en solo, je ne vois pas pourquoi on devrait refuser de faire plaisir à ceux que l'on aime et à soi-même!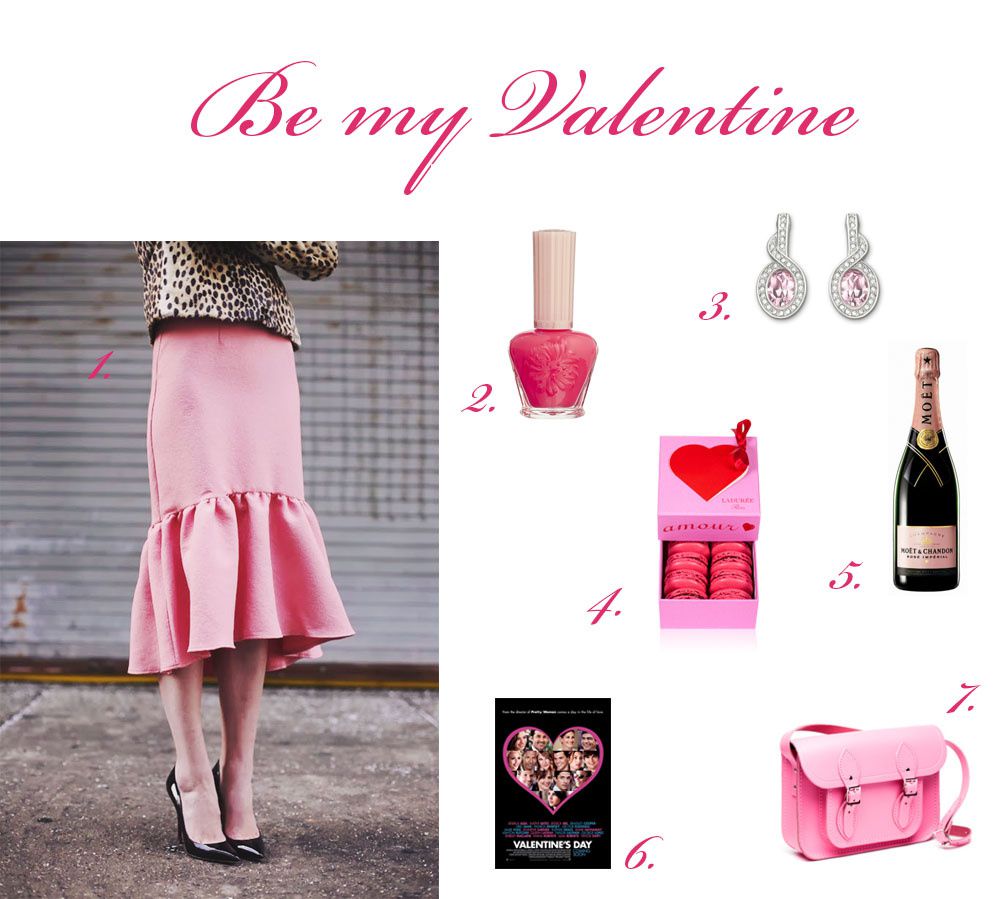 1. I fell in love with this skirt, and I found it beautifully arranged here. 2. Because the bottle and the colour are so pretty, why not treat ourselves with this cute Paul & Joe nail polish? 3. Diamonds might be the girl's best friends but they're a bit pricey. So these Swarovski crystal earring would do perfectly instead. 4. Everybody loves macarons, and these are perfect for the occasion. 5. And let's not forget some rosé champagne please! 6. If you are planning to stay in and cosy, this film might be the perfect one for your evening. 7. Finally, a pink Cambridge satchel. Only because it's pink and pretty.